COSMELAN METHOD
The revolutionary Cosmelan Method is now available at Skincare LASER Clinic. As the world's leading professional depigmentation method, Cosmelan effectively reduces the dark spots caused by melanin, hyperpigmentation, and ageing.Its exclusive formula has been demonstrated to achieve incredible results on over 1 million clients worldwide – proving effective on all kinds of blemishes and ALL skin phototypes!
HOW IT WORKS?
Reduce the appearance of pigmentation by up to 95%
The Cosmelan Method comprehensively targets, treats and reduces pigmentation with a unique, two-fold action. By regulating the source of pigmentation and targeting the existing melanin formed, Cosmelan helps to reduce the appearance of dark spots, blemishes and pigmentation irregularities.
Our Cosmelan Pigmentation Program comprises of in-clinic treatments, followed by six months of dedicated at-home product application. Each step is key to fully and effectively treating the pigmentation concern. Following a complimentary in-depth skin analysis and consultation with our dermal experts, you can commence your Cosmelan journey.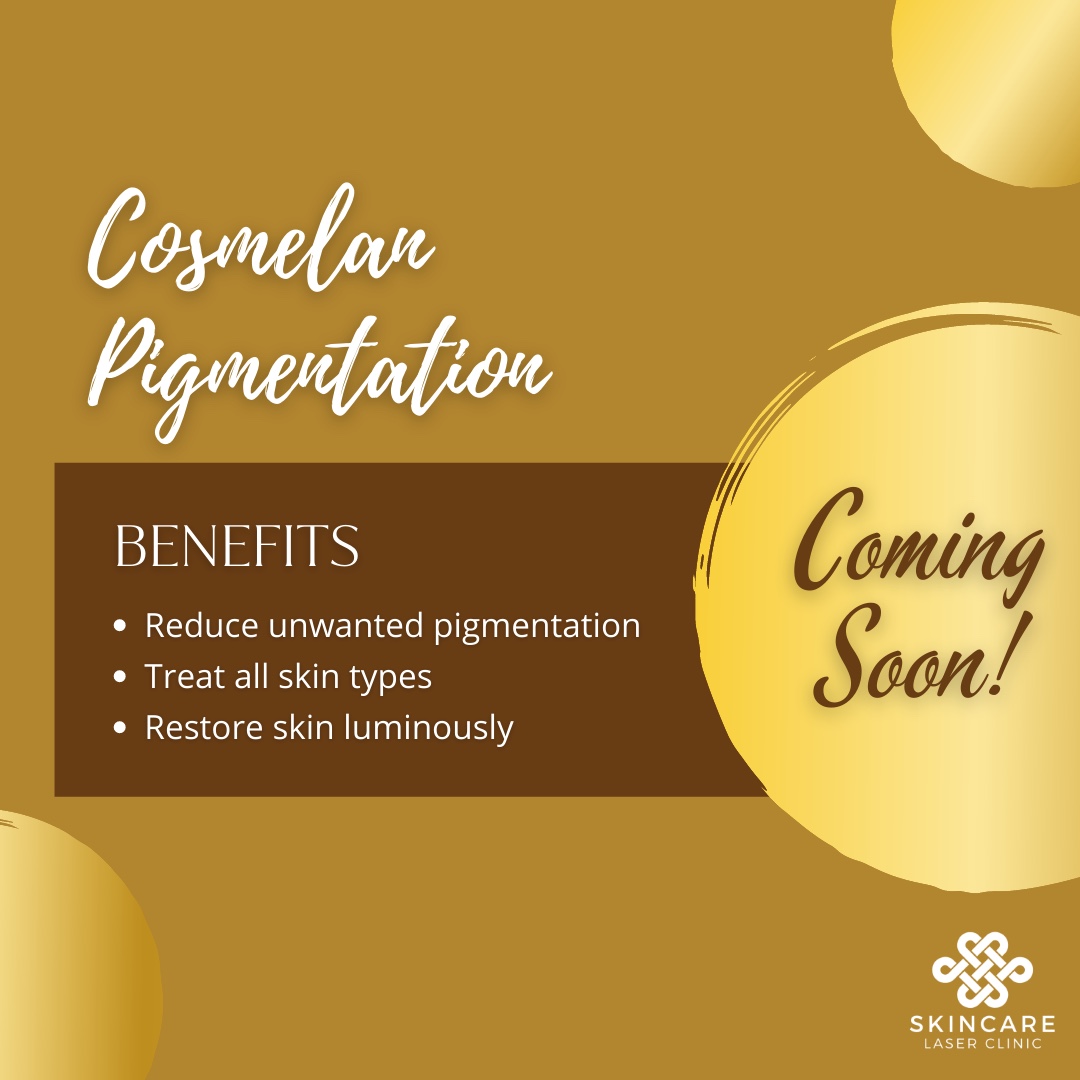 BENEFITS
Treats melasma, PIH, liver spots & freckles
Reduces unwanted pigmentation
Restores the skin's luminosity
Smooths the fine line & wrinkles
Treats all skin phototypes
Effective exfoliating effect
Fast-acting depigmentation method
Proven and effective process
OUR COSMELAN PROGRAM
Step 1: Preparation #1 (4 weeks prior) Begin skin preparation using recommended skincare products and Priming Brightening Peel Booster.
Step 2: Preparation #2 (2 weeks prior) Pre Cosmelan Lactic 30% Peel in clinic
Step 3: Cosmelan Professional Treatment (Day of treatment) Cosmelan 1 Mask is applied in clinic and removed at home 8-12 hours later as instructed by your expert dermal technician. Recovery product application follows for the next 72 hours.
Step 4: In-Clinic Review  (3 days post)  to monitor treatment progression. This is followed by a soothing LED Light Therapy treatment to assist with the healing process.
Step 5: At-Home Aftercare (6 months post) Depigmentation continues with at-home application of the Home Essentials 2 x Packs of products ( value $955)  Detailed, step-by-step instructions are provided.
Weekly LED Light Therapy or Advanced Ageless Elements Facial for stem cell recovery.
(8 – 12 weeks)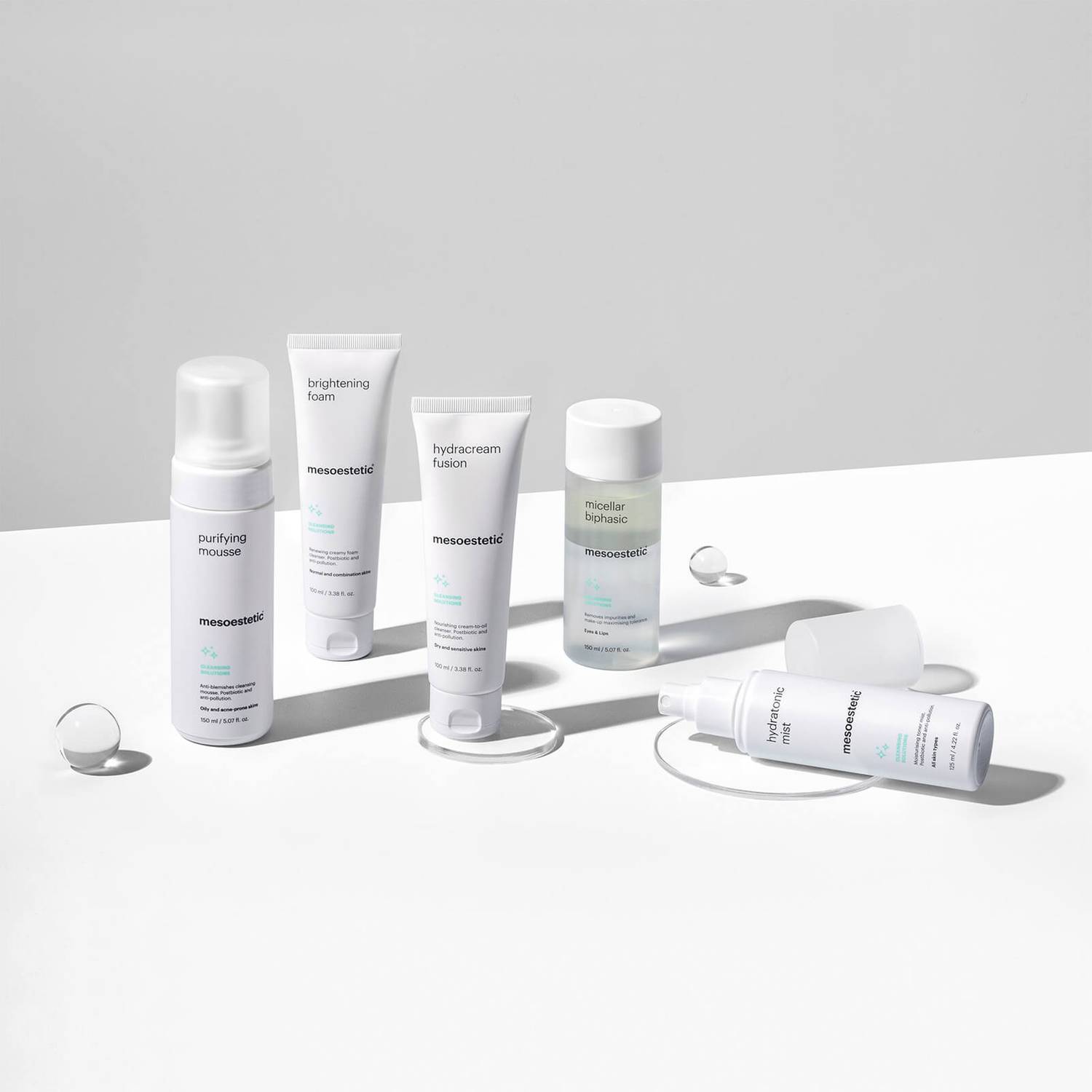 Different types of pigmentation. Freckles are the most common type of pigmentation, these dots are the first signs of sun damaged. These develop after repeated exposure to sunlight and are particularly prevalent on those with a fairer complexion. Freckles can also be influenced by genetics.
Solar Lentigines is also referred to liver spots, sun spots, age spots or brown spots. These spots may occur anywhere on the body, which vary in colour from light brown to black.  All spots must be monitored as they may develop into skin cancer or melanoma.
Melasma is pigmentation that is deeper in the skin dermis. It is located on the face as larger tan or brown patches with an indistinct border. It is more common in woman though causes are unknown. They are often triggered by hormonal changes but the condition is made worse with UV exposure, medications, pregnancy and stress.
Hypo Pigmentation is a often a response to injury of the skin and can be the result of burns, acne, friction or aggressive clinical treatments.  Treatments include as chemical peels, microdermabrasions, laser and IPL. This type of pigmentation can improve with time and is treatable with topical products.
COSMELAN DEPIGMENTATION PACKAGE
What causes pigmentation? While there are numerous factors that can disrupt the pigmentation process, there are typically three common causes that triggers pigmentation including UV exposure, hormone fluctuations and inflammation.
What treatments can be performed for pigmentation? We offer a different variety of treatments for all pigmentation conditions.
Microdermabrasion
AHA Enzymatic, Lactic, Glycolic, Reveal, Pigmentation Peels
Cosmelan Intensive program 

( suitable for hormonal pigmentation

 & ageing )

Skin Needling        
Laser Pigmentation Removal 

( suitable for fair skin type )
FAQ
The Cosmelan method has a fast-acting depigmentation and gentle exfoliating effect and can be
used on all skin phototypes from dark to fair.
Cosmelan's demonstrated excellence in skin safety, combined with Skincare LASER Clinic's strict quality standards and expert guidance, will ensure you see visible and long-lasting results from the first week of treatment and ongoing.
Only one round of the Cosmelan Pigmentation Program is required to see dramatic results in the reduction of unwanted pigmentation. Depending on the severity or underlying cause of pigmentation, further treatments can be performed 6-monthly to manage recurrence.
The Skincare LASER Clinic Cosmelan Pigmentation Program is a 7-month commitment to your skin! It starts with 4 weeks of skin at-home preparation, followed by the in-clinic application of the Cosmelan Mask (Peel) – which is a fast and effective 30-minute treatment. This is left on the skin for the required time (8-12 hours, as per skin phototype and instructed by your expert dermal technician) and removed at home. The remaining 6 months of your program is completed mostly within the comfort of your own home – except for your LED Light Therapy treatment and any additional treatments you elect to have.
Clients of our Cosmelan Pigmentation Program will be provided with detailed, step-by-step instructions on the pre- and post-care requirements and supported by our Dermal Technician'sexpert guidance to achieve the best possible results.
You can commence cosmetic injectable treatments in the face area  3 months post your in-clinic Cosmelan Mask (Peel).
Cosmelan should only be used to treat the facial area.