COSMETIC GRADE CLINICAL PEELS
Our effective Cosmedical grade peels help repair and refresh your skin with just one visit.
At Skincare LASER clinic we offer a variety of Cosmetic Grade Peels customised for your individual needs.
Cosmedical grade peels produce a controlled wound that will result in reduction of sun damage, pigmentation, acne lesions, fine lines and wrinkles and superficial depressed scars.
Depth of the peel and results depend on the strength of agents used.  All Peels should be combine with LED Light Therapy treatments and Skinstitut cosmedical skin care.
BENEFITS OF CLINICAL PEELS
Treat active acne or acne scars
Reduce fine lines and wrinkles
Improves rough skin and scaly patches by getting rid of dead skin cells that are damaged
Stimulate your own natural collagen
Reduces superficial hyperpigmentation and melasma
Improves skin tone and texture
Reduce enlarged pores
All chemical peels are safe, effective and non toxic
Cosmetic Grade Peels require preparation. Please book a complimentary consultation with one of our Skin Therapist to understand which Peel is right for you and how to prepare your skin for treatment. We have 4 types of Peel treatments suitable for different types of skin conditions.
• Enzymatic Hydrating Peel
• Ageless Peel
• Pigmentation / Acne Peel
• Advanced Intensive Peel
Enzymatic Hydarting Peel or Lactic Peel
 (very superficial, 35 minutes)
A gentle exfoliating treatment designed to smooth, hydrate and micro exfoliate dry, flaking and sensitive skins. This gentle, micro-exfoliating treatment uses Papain Enzymes to gently polish the skin without irritation. Vitamin B3 strengthens the immune defence while Chamomile, Vitamin B5, and Hyaluronic Acid helps to soothe, hydrate. Skin is left clear, bright, and hydrated while dryness, flaking, and sensitivity is no longer.
PRICE $99
Ageless or Reveal Peel
(superficial to medium, 35 minutes )
A medical grade anabolic restructuring treatment containing potent antioxidant and amino acid complex to target visible signs of ageing and sun damage. This revolutionary peel works on the dermal level to encourage normalized cell production resulting in a revitalized, smoother and more even complexion.
PRICE $99
Pigmentation or Reveal Peel
(medium , 35 minutes)
L-Lactic, Glycolic and L- Mandelic Acid peel to renew, brighten and smooth the skin.
It has anti-bacterial, anti-inflammatory and exfoliating properties, making it a great treatment for acne & pigmentation.
It inhibits the formation of pigmentation within the skin helping to lighten the superficial pigmentation, sunspots, age spots and melasma.
PRICE $99
Acne or Glycolic Peel
(medium deep, 35 minutes)
This treatment is perfect for those with severely pigmented, aged skin, oilier or acne prone skins, as it is oil-soluble and penetrates deeper into the skin. Lactic, Glycolic, Salicylic, Mandelic, Alpha and Beta Hydroxy – acids peels provide the most dramatic results for ageing, pigmented and problematic skin areas. The benefits include resurfacing skin by removing damaged layers, promoting healthy new cell growth, reducing pigmentation, normalizing oil production and improving the appearance of acne scars, resulting in a youthful luminous skin.
PRICE $99
OUR NEW PEEL TREATMENTS
At Skincare Laser Clinic our qualified and experienced therapists will recommend home care products to maximise the results and minimise any adverse reactions in both the pre and  post treatment.
For majority of clinical peels, it is essential to thoroughly prepare the skin at home.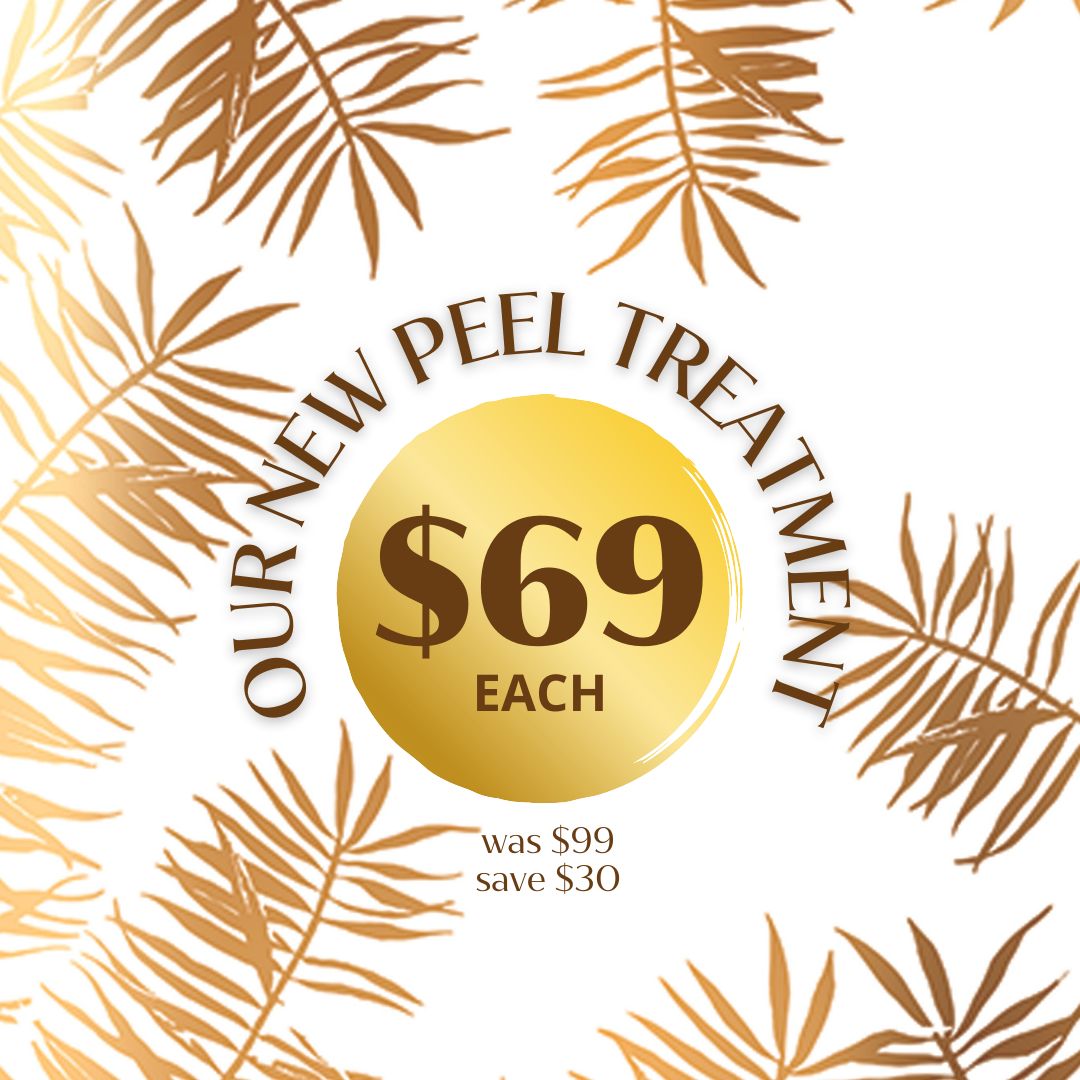 A Chemical Peel is a clinical technique that applied a safe chemical solution to the skins surface. The peel penetrates into the layers of the skin and target cells that cause conditions such as acne breakouts, pigmentation and collagen loss. Chemical Peels will also address uneven skin texture, congestion, even skin tone and wanting overall rejuvenation.
Yes. We recommend you to use the following products, 1 week prior any cosmetic peels. Glycolic Cleanser 12%, Glycolic Scrub 14%, Even blend and Retinol from our Skinsitut range. No preparation needed for our Enzymatic Hydration Peel.
There are only a few side effects associated with Chemical Peel treatments. Redness, swelling and irritation normally subside within a few hours and there is no downtime. Our therapists will guide you on how to take care of your skin post peel.
This will depend on the type of peel used, the condition of your skin and  your  general health and well-being. Redness, inflammation  and mild to moderate peeling is usual 1-5 days post peel. The stronger the peel, the more intense the redness, peeling and downtime. Mild to moderate peeling is usual for 1-5 days post the peel.
A skincare consultation is essential prior to a chemical peel to determine the most suitable type of peel and the recommended frequency of treatment.
There are a variety of different peels available, some more intense than others. The choice of peel is dependent on the specific skin concern and quality of the skin. Our therapists are all qualified Skinstitut experts and they will advise you on which peel is the most appropriate for you.
For the majority of chemical peels, it is essential to thoroughly prepare the skin at home by using good quality skincare products. Skinsitut is the recommended homecare products to use at home to maximise skin care results and minimise any adverse reactions pre and post peel.
Skincare Laser Clinic  recommends Skinsitut  products to use at home to maximise skin care results and minimise any adverse reactions pre and post peel. The following Products may be used within the first 3 days,  Gentle Cleanser, Multi Active Mist, Repair Balm, Age Defense and  Enzymatic Micro Peel  may be used to remove peeling skin after 5 days.
Ageing Skin
Acne Prone
Fine Lines
Enlarged Pores
Uneven Skin Tone
Pigmentation
Sun Damaged & Age spots
We recommend you to avoid any sun exposure  for at least 2 weeks before and after your treatment. It can cause an adverse reaction to your skin.
Results will vary but you will see a definite change in your skin once you complete your recommended treatment plan.
OUR SKIN CARE RANGE
 Contact the clinic today to arrange your FREE CONSULTATION with our therapist!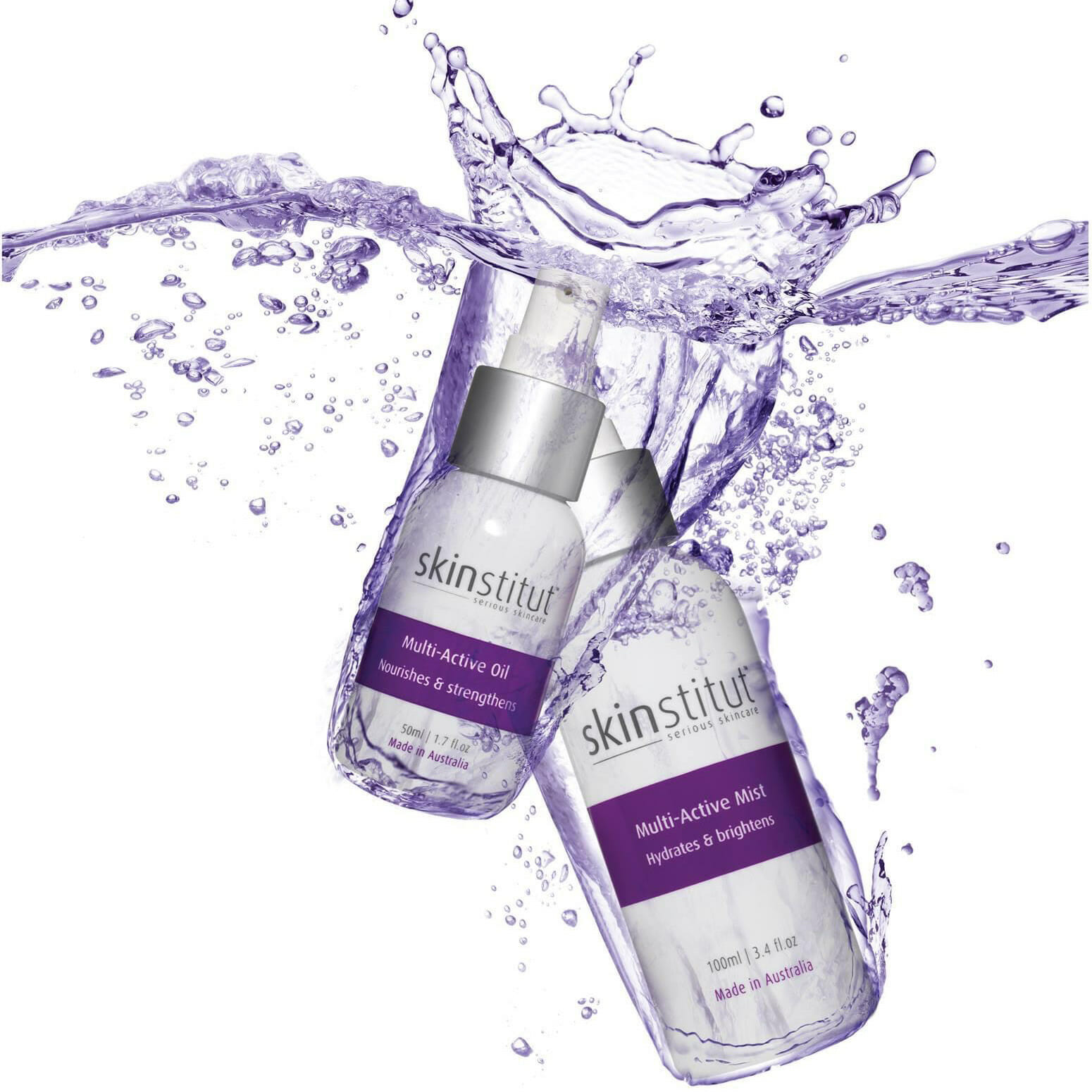 POST -CARE – PRODUCTS
Gentle Cleanser
Multi Active Mist
Repair Balm
Enzymatic Micro Peel
SPF 50+
POST - CARE - INFORMATIONS
The importance of following aftercare instructions to ensure that you receive maximum results with minimal side effects to the treatments we offer.
No active ingredients 3 days
No exfoliation for 5 days
No excessive sun exposure
PRE CARE PRODUCTS
PRE-CARE INFORMATION
PRE-CARE INFORMATION
Preparing your skin to ensure that you receive maximum results with minimal side effects from the treatments is important. No preparation needed for our Enzymatic Hydration Peel. We recommend you to use the following products 1 week prior from our Skinsitut range: Pigmentation Peel, Acne Peel, Ageless Peel, Advanced / Intensive Peel. 
• Glycolic Cleanser 12%,
• Glycolic Scrub 14%
•  Even blend
• Even blend
• Retinol 
PRE -CARE  PRODUCTS
• Glycolic Cleanser 12%
• Glycolic Scrub 14%
• Even blend
• Retinol
• SPF 50+